Recycling
---
Twine Recycling Locations
Monte Vista Co-op

1901 US HWY 160

Monte Vista, CO 81144

SLV Regional Landfill

1600 County Rd 44

Monte Vista, CO 81144

Big R of Alamosa

148 Craft Drive

Alamosa, CO 81101
For more information about recycling bailing twine; click here.
---
Paint Recycling Locations
Monte Vista Co-op

1901 US Highway 160

Monte Vista, CO 81144

Sherwin Williams

200 Craft Drive

Alamosa, CO 81101

Paint Care
---
---
The facility currently works with different outlets to recycle as much waste as possible such as steel, tires, and electronics.  Currently, with the new Senate Bill 12-133 the facility can no longer accept any electronic equipment as of July 1st, 2013.  Therefore the facility is working with information to send people to a recycler for electronic equipment which is anything that uses electricity except any type of refrigeration equipment which must be properly decommissioned and red tagged before disposal.  The office has a handout on electronic items that can't be accepted at the landfill (Unaccepted Waste List) the facility is also restricted from taking any time of hazardous waste or liquids that would need to be discarded.  The landfill has also started a DIY oil collection program, a CFL bulb collection, and a bailing twine recycling collection program.
Recycling at the Landfill:
DIY Motor Oil (Leak proof containers) cellphones, cellphone batteries, household batteries (AA,AAA,9 volts,6 volts) batteries with exposed wiring please tape top and bottom of batteries, Rechargeable tool batteries, Bailing Twine, and CFL light bulbs.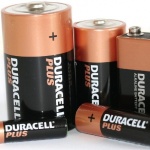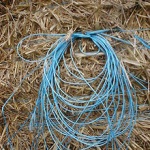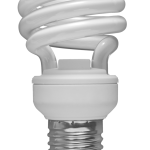 Waste Tire Collection Facility
New state regulation requires transporters with 10 or more tires to have a permit from the state.
Click here if you need to register as a waste tire hauler/facility.
Click here for a link to the form to fill out as a waste tire hauler/facility.
---
The SLVRSWA is one of the few landfills in the state that is registered as a collection facility to accept discarded tires.  The landfill follows strict regulations for the collection of waste tires.  The facility can only collect and hold a certain amount of tires until they must be disposed of properly by a means of shredding or baling.  The landfill also holds an end-user certification.
Waste Tire Facility/End User