Office Staff
---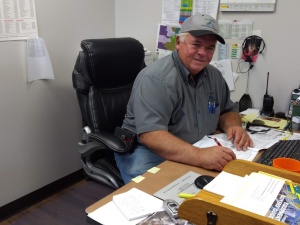 Jim Clare: Landfill Manager
Jim started working for the SLVRSWA July of 2012. He retired from the San Luis Valley Rural Electric Cooperative with 37 years of service. His back ground included many areas of service along with purchasing agent, regulatory compliance officer, substation tech, operations manager and consumer relations manager. Jim believes the SLVRSWA is an important industry for the valley region and wants to make the operation an improved and continued success. He believes the future for solid waste will have many new changes from recycling to energy use.
Cheri Malouff: Office Manager
She was part owner and operator of a large ranch for 21 years. She also was the owner of Southern Colorado Livestock Auction for four years. Life's great changes came along and she then worked at the SLV Regional Medical Center in Out Patient Surgery. In May of 2012 she became the Office Manager here at SLVRSWA.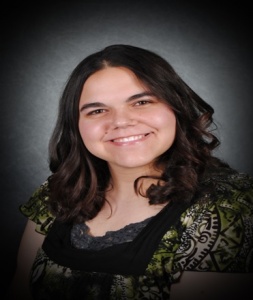 Roxanne Kroschel: Administrative Assistant
She worked at Trinidad State Junior College as a work-study for 2 years in the Early Childhood Education Department. Then went to Alco Stores Inc. as an associate for 3 years, and as group manager for 2 years. She has a Bachelor's Degree from Adams State University in healthcare administration, business administration, and accounting. She then started working for SLVRSWA in 2016.
Field Operators
---
Travis Kreps: Site Operator
I ran heavy equipment at Southway Construction for two years and really enjoyed it. Since my time at Southway Construction I have run equipment on a farm and a ranch. I worked in the lumber business for about three years and drove truck full time for six years. When this position became available at the landfill I was excited about operating heavy equipment again.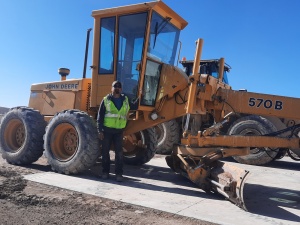 Bradley Heredia: Site Operator
A hardworking individual with more than 30 years of experience with heavy equipment welding knowledge and mechanic experience.