Office Staff
---
Leonard Brown: Landfill Manager
Cheri Malouff: Office Manager
She was part owner and operator of a large ranch for 21 years. She also was the owner of Southern Colorado Livestock Auction for four years. Life's great changes came along and she then worked at the SLV Regional Medical Center in Out Patient Surgery. In May of 2012 she became the Office Manager here at SLVRSWA.
Field Operators
---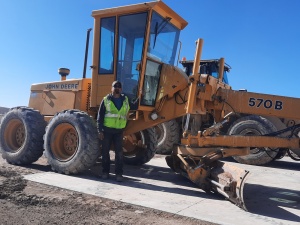 Bradley Heredia: Site Operator
A hardworking individual with more than 30 years of experience with heavy equipment welding knowledge and mechanic experience.